KEEP YOUR CHILD'S NERVOUS SYSTEM HEALTHY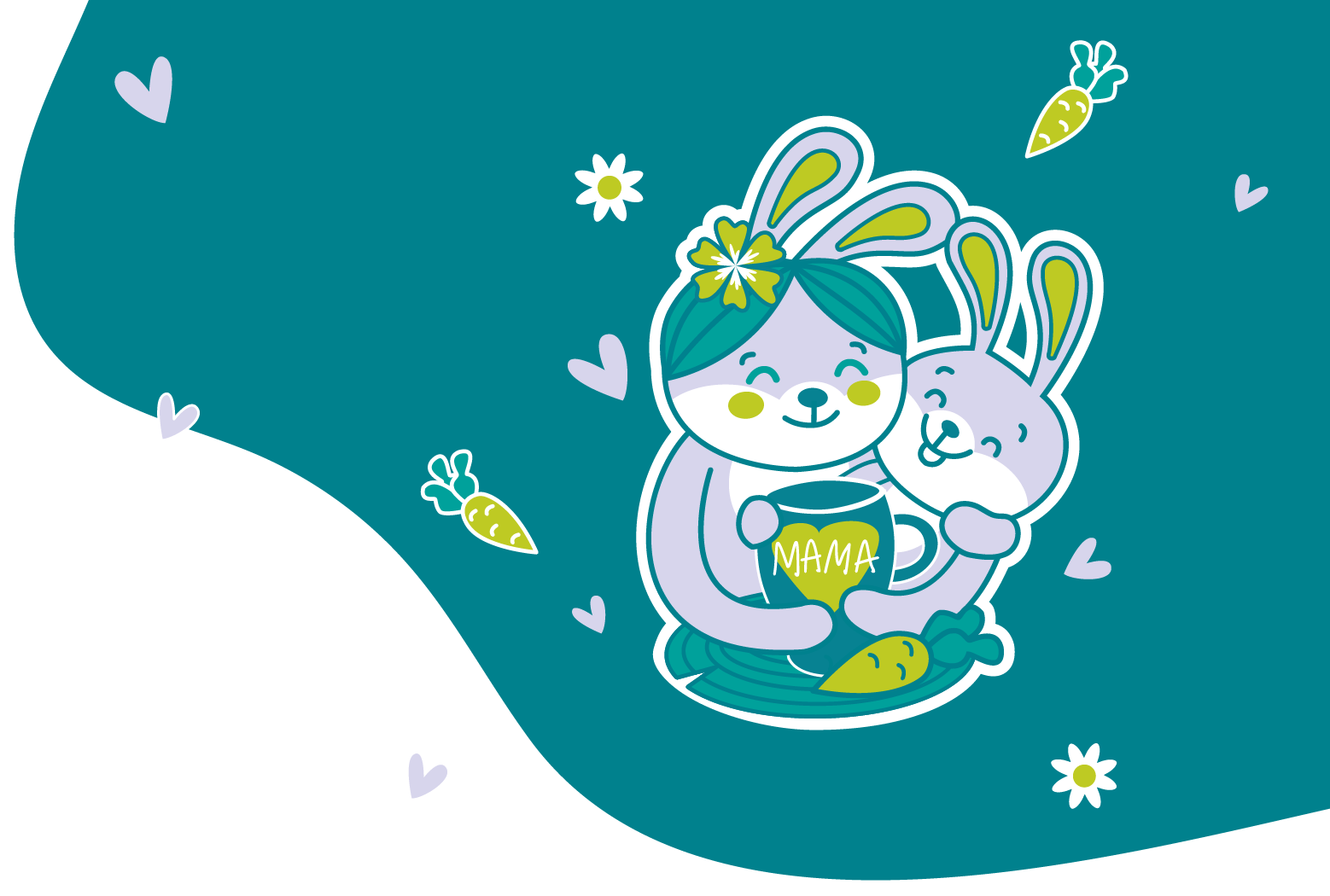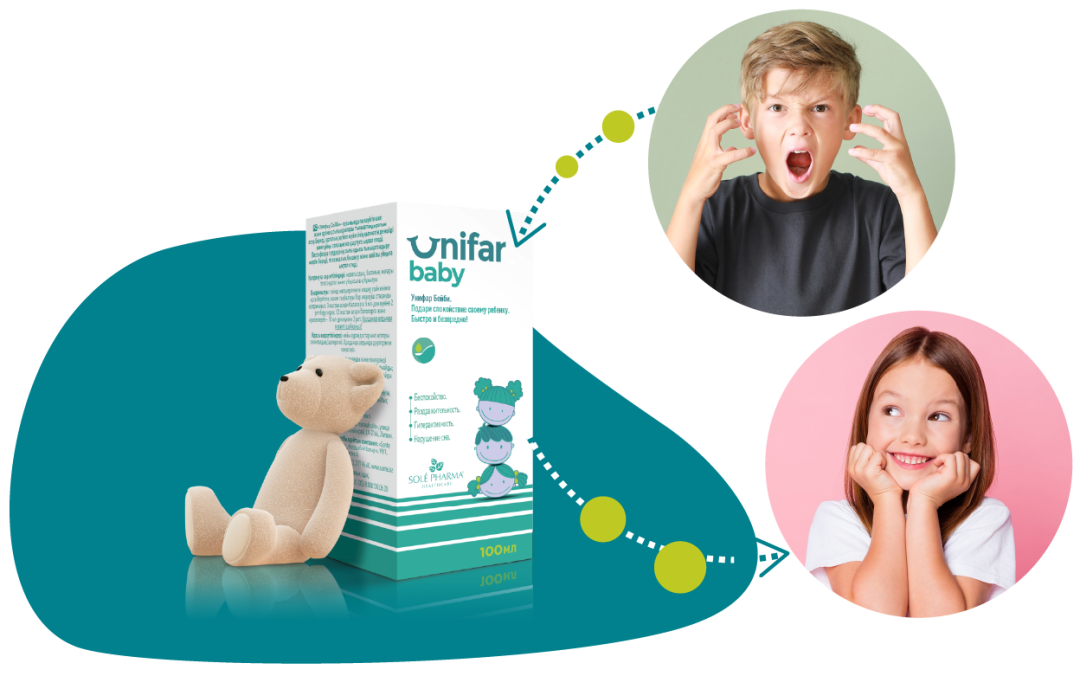 ACCORDING TO STATISTIC
40% of children experience sleep problems
17% of children have problem with concentration
8% of children have over-activity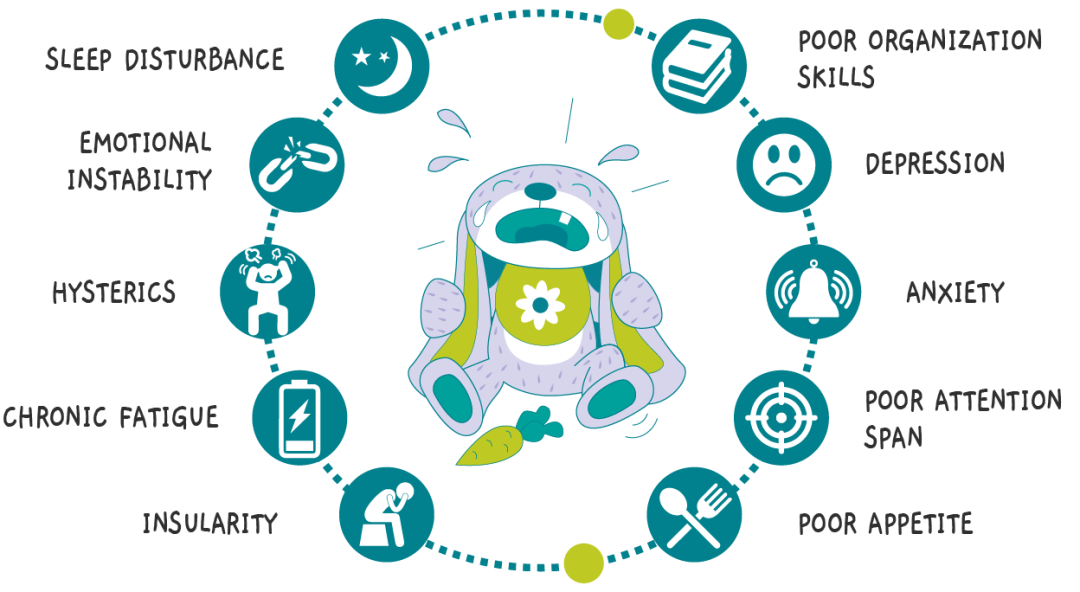 DID YOU NOTICE THESE SYMPTOMS IN YOUR CHILD?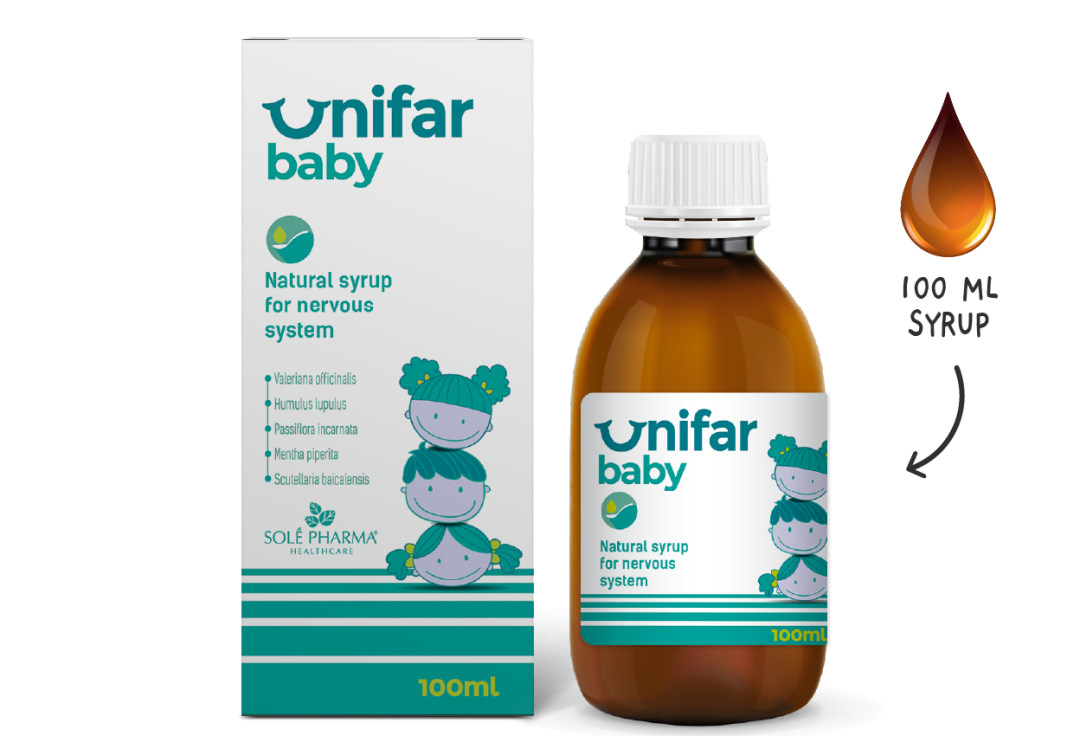 UNIFAR BABY
Natural product that is suitable for children at any age, especially, when their nervous system is still developing and needs additional support.
during the period of growing
during increased psycho-emotional stress and excitability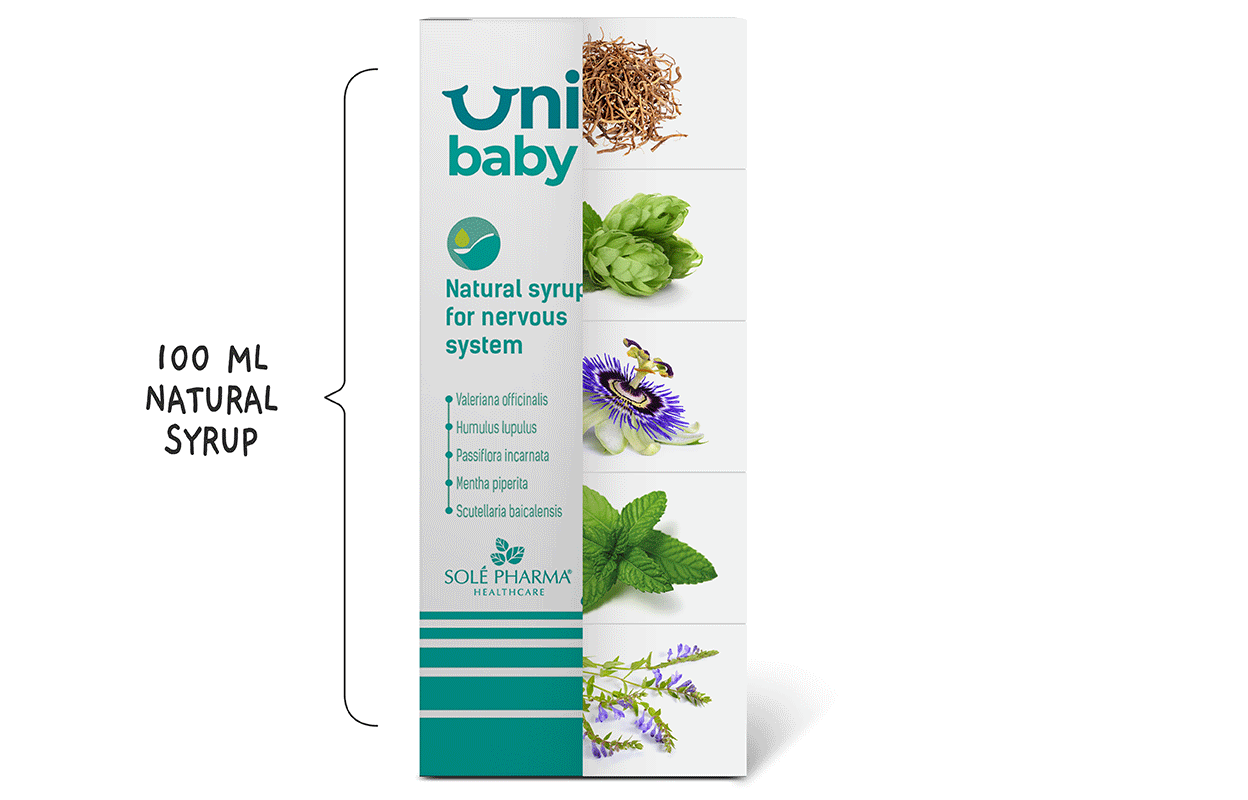 COMPLETE NERVOUS SYSTEM PROTECTION
Valerian and Hops provides calming effect and improves the quality of sleep.
Passion flower acts as a sedative, thereby promoting mental health.
Peppermint leaf reduces tension in muscle tone.
Skullcap extract alleviate mental and physical tension.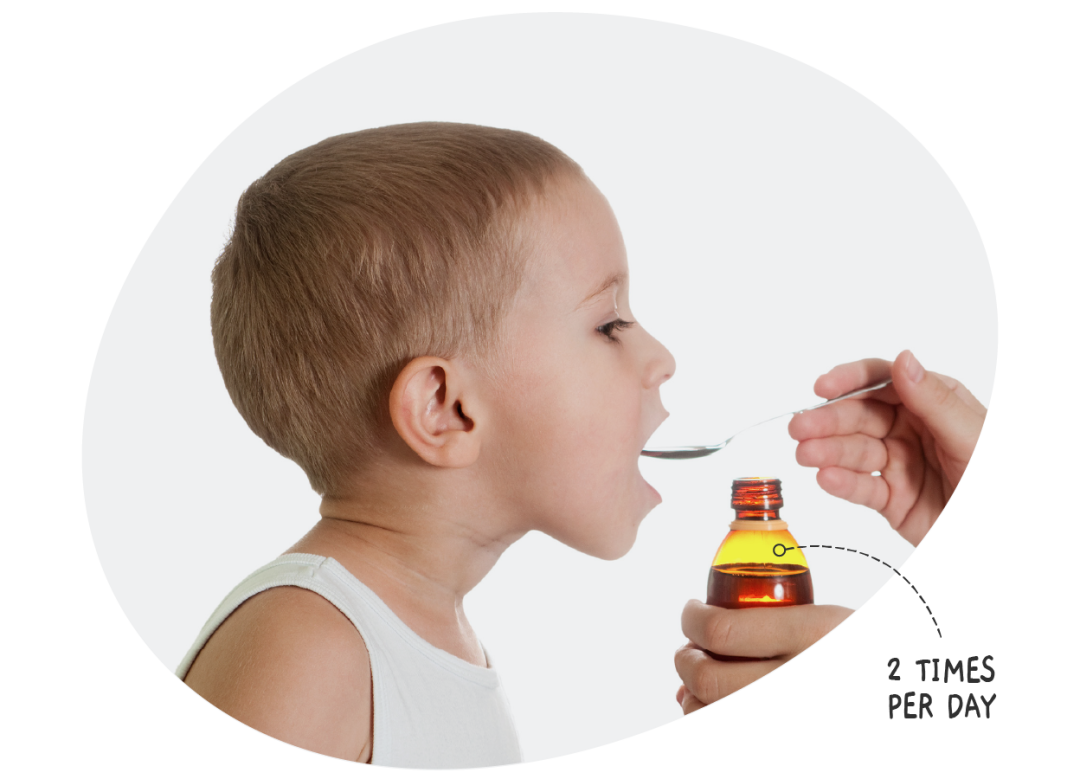 HOW TO USE UNIFAR BABY
Children from 3 to 12 years – 5 ml 2 times per day
Children over 12 years – 10 ml 2 times per day
Dosage can be increased by the recommendation of a physician or pharmacist.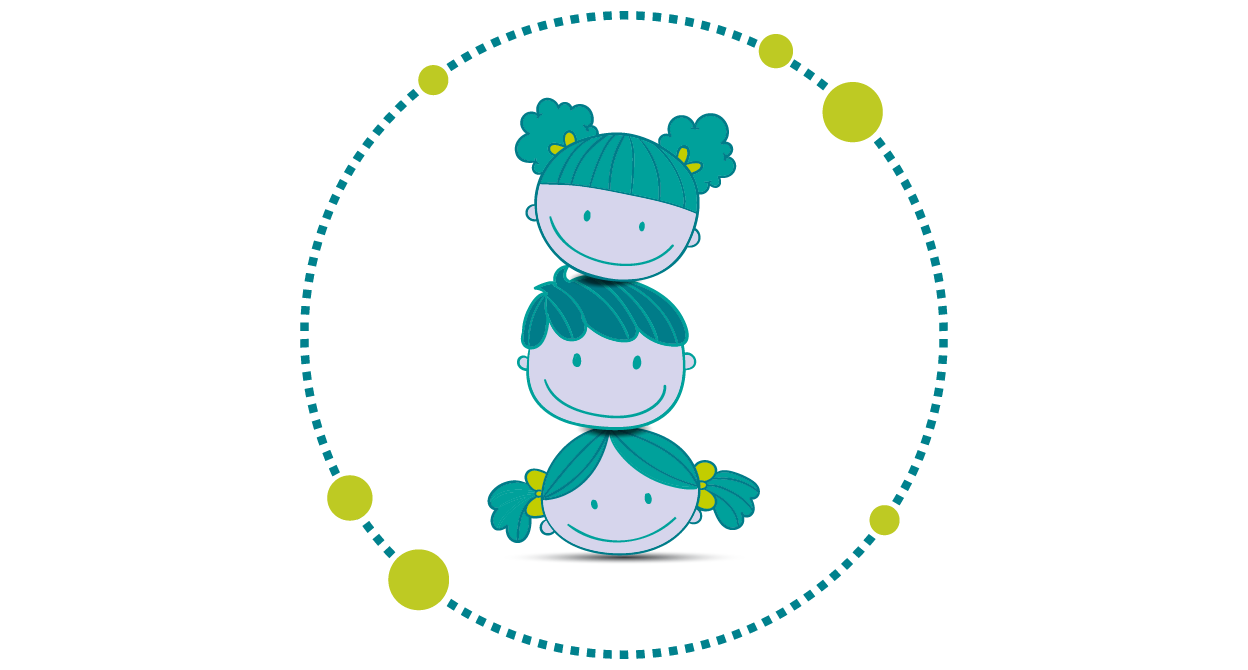 WHY TO CHOOSE UNIFAR BABY
Studies confirm that the combination of herbs in Unifar Baby produces excellent results, because of wide range of action. Relaxes central nervous system and provides healthy sleep. 
Composition
Valerian root extract
Promotes healthy sleep. Relaxes central nervous system. Sedative effect.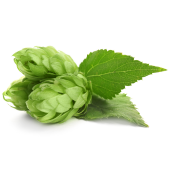 Hops dry extract
Sedative and calming effect. Involved in the activation of the hormone melatonin - modulates the sleep / wake rhythm.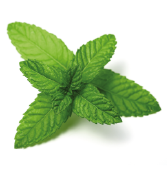 Peppermint leaf extract
Promotes healthy sleep. Promotes relaxation of muscles. Helps to reduce stress and anxiety.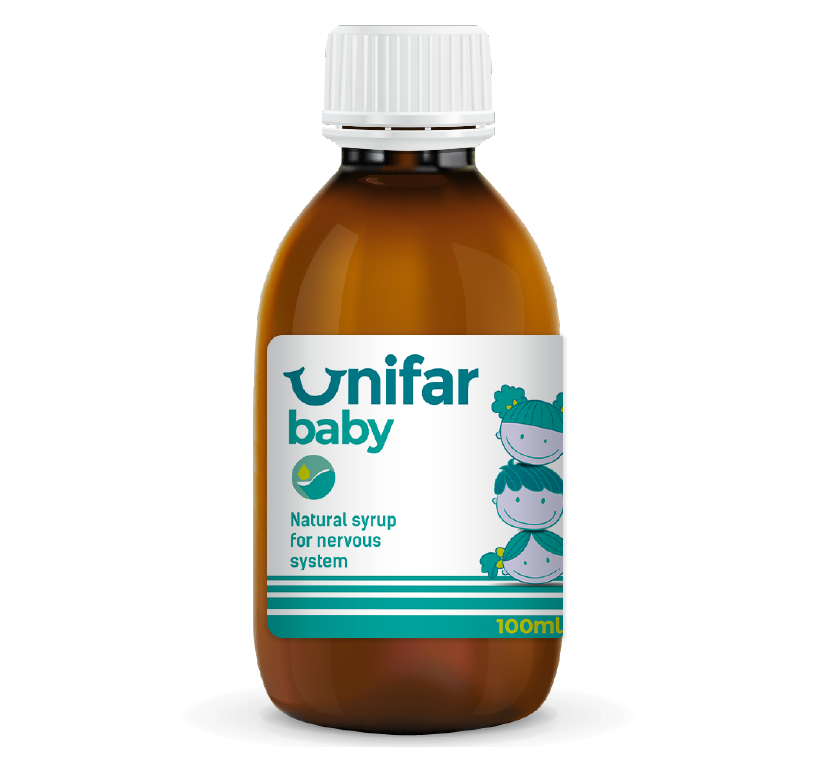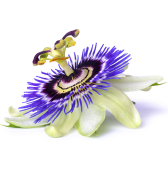 Passiflora flower extract
Anti-inflammatory action. Calming effect. Reduces anxiety and insomnia.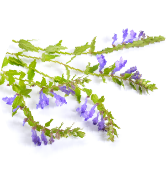 Skullcap root extract
Reduces mental and physical tension. Maintains the normal central nervous system development.
Solé Pharma® Healthcare
Address
Plienciema street 16, Marupe, Latvia, LV 2167
Become a distributor
Solé Pharma® Healthcare products are manufactured in Latvia, European Union country. We will take your business to a new level with recognised and excellent products.